Making
Virtual
the

New Reality
.
™
Represent
the Real
Population.
Reach Patients
Where Traditional
Sites Cannot
.
We can manage the trial from protocol design to data lock, or we can be a virtual Metasite™ among your existing site network to enable 100% population coverage.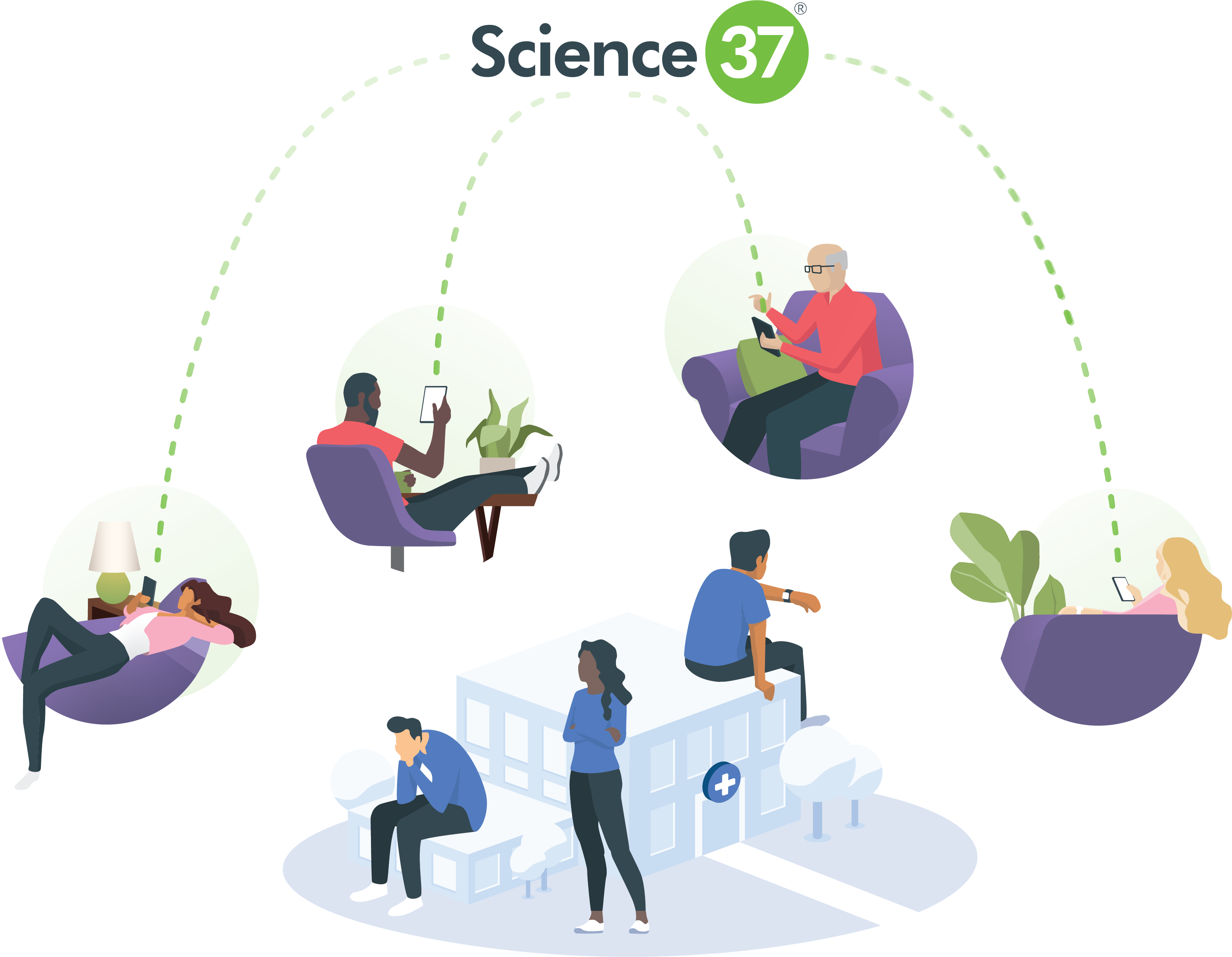 All You Need
All in One Platform
.
The Science 37 platform is the industry's first and only comprehensive, integrated platform purpose-built to support the systems, workflows, and processes of virtual trials.
All of the Experience
All From One Place
.
We use our expansive global network of investigators, nurses, coordinators, and patients to deliver a seamless experience over the entire clinical trial lifecycle.
Telemedicine Investigators
Experienced investigators that span every major therapeutic area and geography.
Mobile Nurses
Specially trained in-home providers to complete procedures and capture data.
Research Coordinators
Skilled clinical research professionals who bring experience and expertise in running virtual trials.
Patient Community
A diverse network of potential patients looking to participate in Science 37 research.
Virtual Trial Capabilities
.
Telemedicine
Home Health
Companies
Contract
Research
Orginizations
Integrated
Technology
Platform
Telemedicine Investigators
Mobile Nurses
Research Coordinators
Patient Community
Inquire here to learn more about how Science 37 is making virtual the new reality.
Please fill out the following.