Product Release Notes 2.34.0
We're continuously looking for ways to improve your experience with the Science 37 Platform©. To keep you up to date on key new features and improvements, Product Release Notes will drop into your inbox with every release. Here are highlights of what will come out in this release.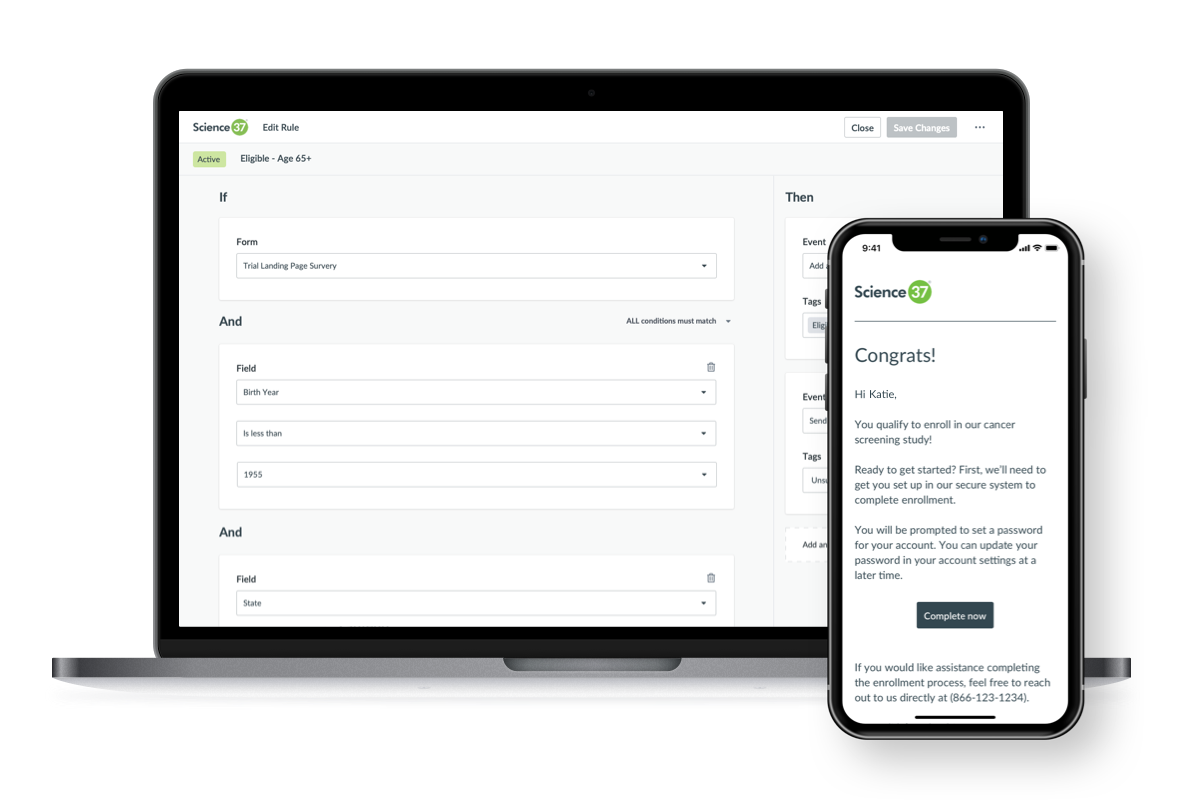 Vertical visual analog scale
Our patients are our focus and so, we are continually looking to improve our patient experience with every release. This release, we've added support for vertical visual analog scales in patient assessments, designed with usability in mind so patients can easily enter data and study staff can receive it accurately.
Rule builder
This feature will allow study staff to automatically define pre-eligibility, create patient accounts, and send emails to qualifying leads, which streamlines the patient recruitment process.

 
v.2.34.0
Target Release Date: August 3, 2020

*Some features may not be available for all users, depending upon study configuration and user roles. This communication (including any attachments) is confidential, may be subject to legal privilege, and is solely for the intended recipient. Any use, duplication, or disclosure of this communication other than by the intended recipient is prohibited. If you have received this communication in error, please notify the sender immediately and delete or destroy this communication and any copies.