Making

Virtual the

New

Reality™

Accelerating clinical research by making it simple for patients to participate from the comfort of home.
OUR COMMUNITY
At Science 37®, we believe the best way to bring about change is by getting involved in scientific research. That's why we made it available to you and everyone who wants to connect with scientists to drive positive change around the world. We are doctors, scientists, tinkerers, and doers who love science and live by our motto of being kind, useful, and awesome. We are storytellers because narratives inspire and unite humanity. Our model is designed to make it easier for anyone to share clinical research opportunities with those in their lives. With us, you'll discover what's possible and participate firsthand in any trial available. We do it all through our unique technology, a seamless communication system, and an ecosystem of medical support.
Together, we can tell new stories, share knowledge, and encourage connections.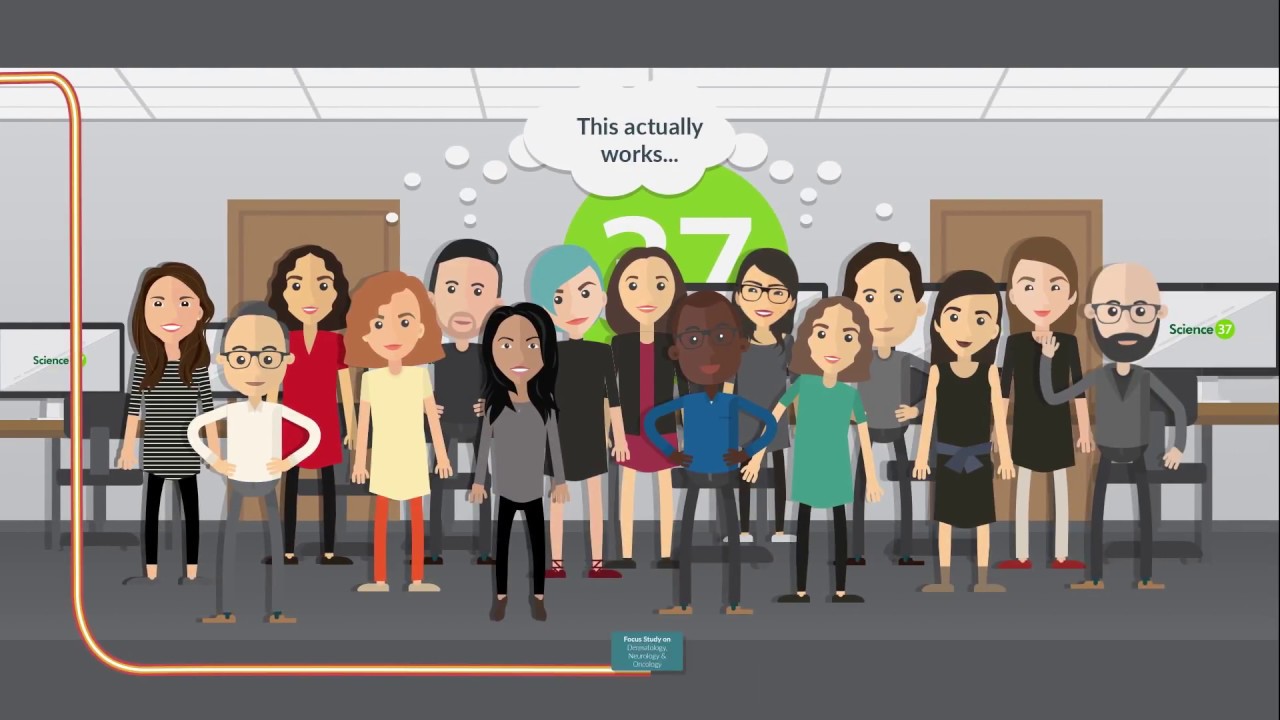 Our
Technology
Technology accelerates progress and connects the world with new possibilities. Now take that idea, aim it at the healthcare landscape, and you've got a technology platform we call NORA®. It's our Network Oriented Research Assistant that brings research directly to patients in their homes through telemedicine.
In the real-world, time makes or breaks a project; distance means limits. We designed NORA as the solution: Reach patients wherever they are, cut the distance in the physical world, and ensure end-to-end management in a clinical trial. Sounds dreamy, right? It's technology built to humanize science from the first steps of trial design. A tech triumph, it's a practical, innovative way to make a positive impact on our communities. 
Our Licensing
Improve the clinical trial experience with our Network Oriented Research Assistant, also known as NORA®. It's our leading technology platform designed to help accelerate drug development capabilities and extend patient reach.
By licensing NORA®, you'll also gain access Science 37's Metasite trial services. Get the support you need from our principal investigators, clinical research coordinators, and patient recruitment strategies. Contact us today to license NORA® and achieve your business goals.
Find out more about our upcoming first technology enterprise collaboration agreement here.
Our Science
The kindness of a human connection, a useful approach, and the extraordinarily awesome!
Maybe you've pictured science as something that can only come from a sterile lab. That's not us. We're actively meeting needs in underserved populations. We're bustling and tinkering with breakthrough technology. And we're always mindful about how science can serve the world. Bold in our approach, we're changing the healthcare landscape for the better and making science a focal point in people's  lives. Inclusiveness, collaboration, and the extraordinarily awesome define us.
Our Partners
& Supporters
We've got a common goal with our partners and supporters: to empower patients in every way.
It's a real privilege to work alongside people who want to help others. Your trust means a lot to us. Together, we're opening doors so we can do what we do.