Product Release Notes 2.36.0
We're continuously looking for ways to improve your experience with the Science 37 platform™. To keep you up to date on key new features and improvements, Product Release Notes will drop into your inbox with every release. Here are highlights of what will come out in this release.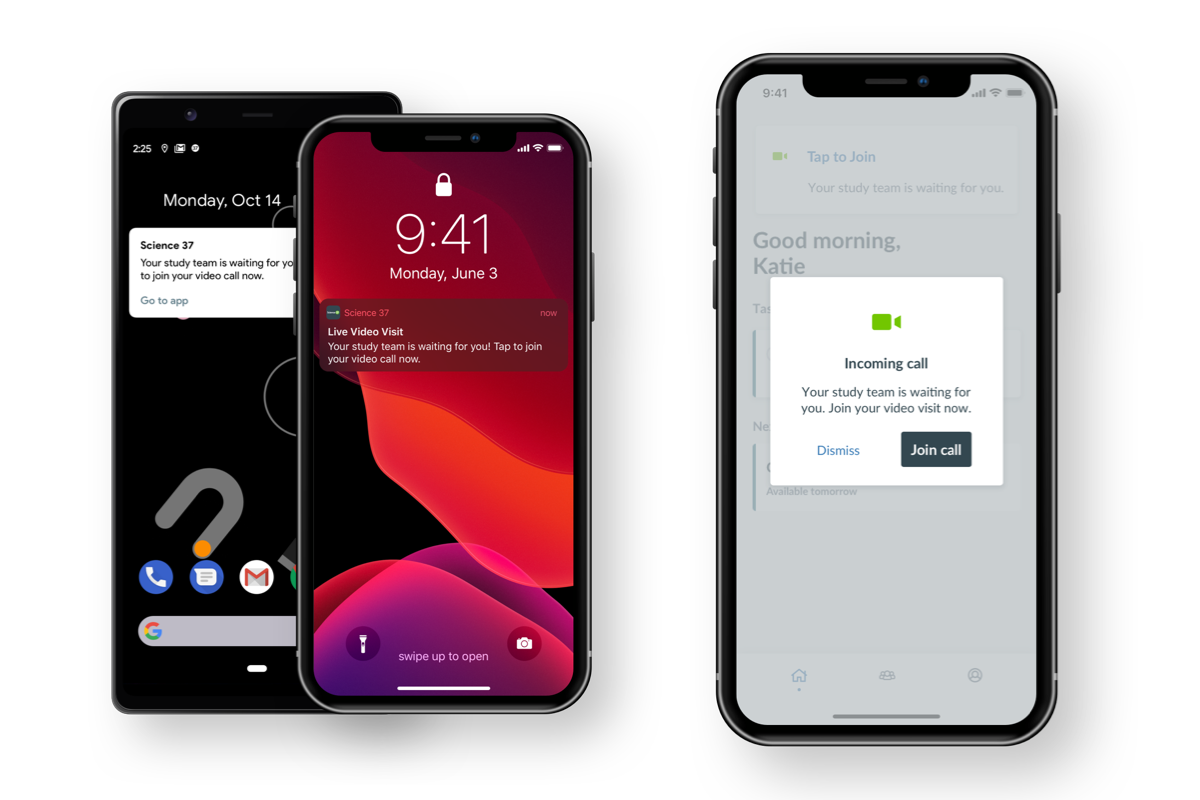 Real-Time Video Call Notifications for Participants
Participants on our Science 37 Clinical Research app (on iOS and Android) can receive a push notification straight to their device when it's time for their video call with their study team. Study team members just need to launch the video call from the participant's profile, and the patient will be instantly notified to join.
Electronic Medical Record Connections for Participants
Participants can now connect their health provider accounts directly with our platform. Once the connection has been made, site staff will be able to get released medical records without having to deal with paper documents, flash drives, or CDs. With this release, Science 37 now supports 10,000 clinics and 280 million patients nationwide!
Language Support Update for Site Staff
We now offer the following languages for our Investigators, Coordinators, and Nurses:
Hungarian
Italian
Japanese
Lithuanian
Polish
Romanian
Serbian
To update your language preference, go to your profile settings in your account.
v.2.36.0
Target Release Date: August 26, 2020

*Some features may not be available for all users, depending upon study configuration and user roles. This communication (including any attachments) is confidential, may be subject to legal privilege, and is solely for the intended recipient. Any use, duplication, or disclosure of this communication other than by the intended recipient is prohibited. If you have received this communication in error, please notify the sender immediately and delete or destroy this communication and any copies.