Product Release Notes 2.26.0 & 2.27.0
We're continuously looking for ways to improve your experience with the Science 37 Platform©. To keep you up to date on key new features and improvements, Product Release Notes will drop into your inbox with every release. Here are highlights of what will come out in this release.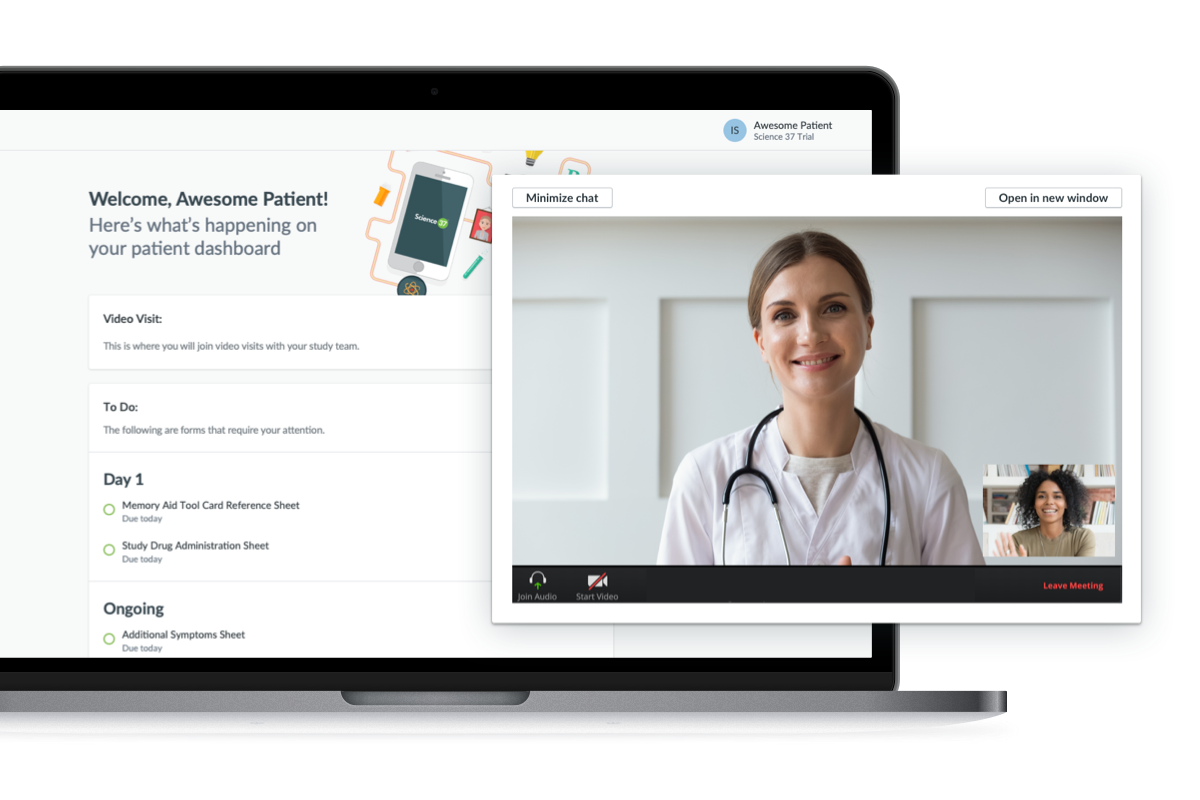 Unscheduled Visit Support
Patient Portal
Patients can stay organized with updates to the patient portal, which has been streamlined to provide a clear grouping of tasks due for the day as well as a list of tasks already completed. Other enhancements improve how patients view forms on a mobile browser and allow them to interact with and complete event matrix forms.
Video Visit Enhancements
To further enhance the patient experience and make study visits more convenient, patients can now join Video Visits from a desktop browser with no phone required. In addition, we've broadened access to Video Visits so that external research teams not involved in a Science 37 trial can still use this feature.
Data Update Detection
A visual indicator will let study teams know when patients make updates to event matrix forms that require eSignatures to be reapplied.
Consent Workflow Updates
Data managers have an improved consent building process with enhanced multi-language support and added functionality to upload images directly in the editor. Patients also have an improved consent experience on mobile browsers.
Enhanced Patient Forms
Patient forms now have the ability to display images in different languages based on the preferred language listed in the patient profile.
v.2.26.0
Target Release Date: March 29, 2020
v.2.27.0
Target Release Date: March 31, 2020
*Some features may not be available for all users, depending upon study configuration and user roles. This communication (including any attachments) is confidential, may be subject to legal privilege, and is solely for the intended recipient. Any use, duplication, or disclosure of this communication other than by the intended recipient is prohibited. If you have received this communication in error, please notify the sender immediately and delete or destroy this communication and any copies.